WebGuyz AR Book
00015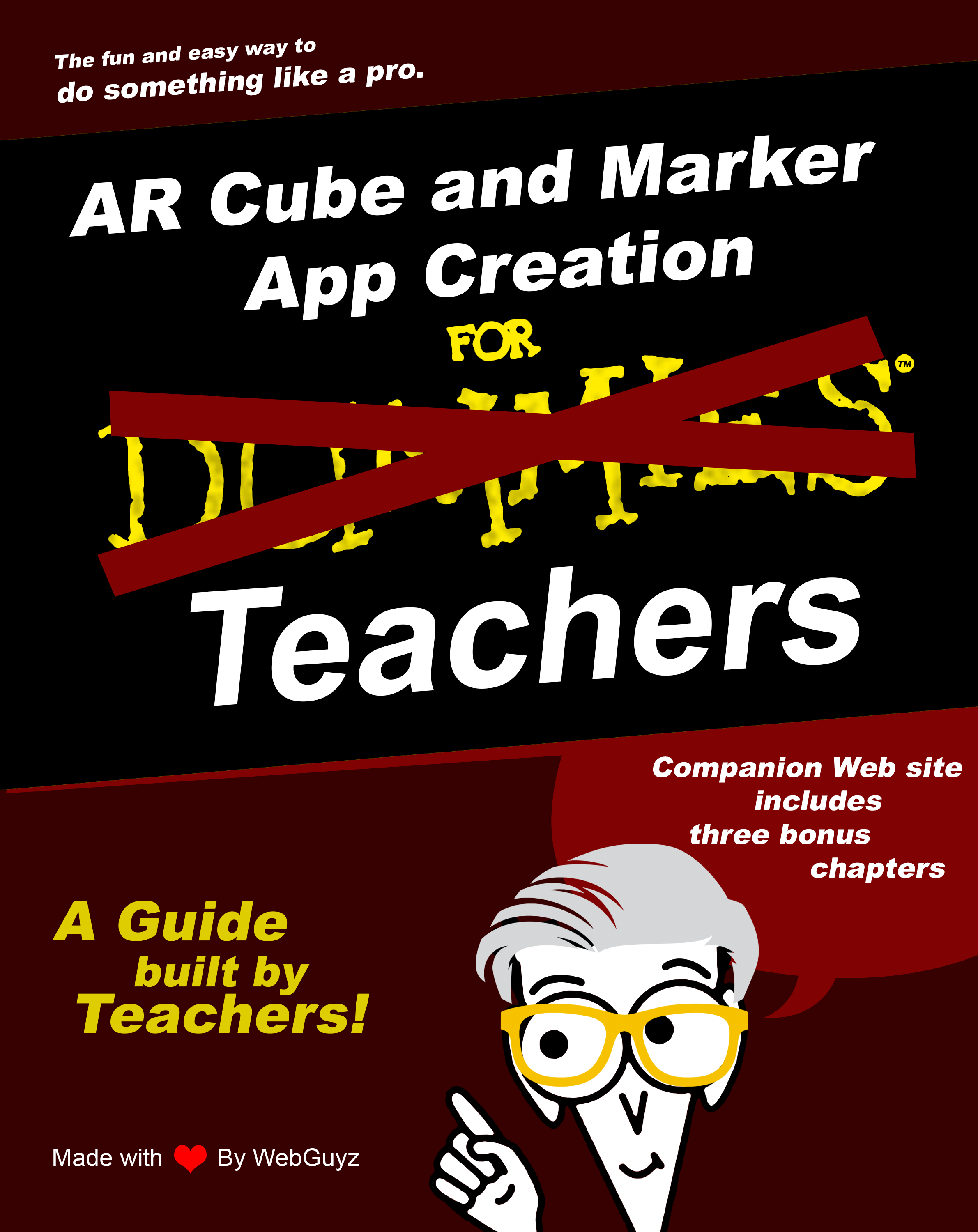 Disclaimer: First I want to explain that this book and its companion software will be compatible with the Merge Cube, Movie Mask Cube, Smartphones, Oculus Go and Gear VR. Computer Vision Tracking is accomplished by using ArUco and Barcodes along with Full Feature Images. The hardware/cubes mentioned are not property of WebGuyz and are no way being stated that they are. The CoreSDK platform is property of Webguyz.
WebGuyz is an Immersive Learning Education Program using unreleased and cutting-edge technology to provide students with the most memorable and empowering education experience ever to exist. Our curricula are both aligned to the common core and targets emerging careers in Artificial Intelligence and Machine Learning, Cyber Security, Web / App Development and VR/ AR Game Design.
WebGuyz is a vendor in the NYCDOE, bringing cutting-edge technology, industry professionals and innovative curricula into classrooms ranging from K-12. We help hundreds of students and teachers by providing unlimited free resources, countless creative tools for building and highly experienced tech professionals to teach students about the benefits of technology. Our suite of software is engineered for security, reliability, and scalability, running the full stack from infrastructure to applications to devices and hardware. Our teams are dedicated to helping revolutionize the education system worldwide.
Professional Teachers
Students will be able to collaborate with other students in a professional environment.
High Standards
Students will receive technological skills, state-of-the-art tools and experience to add to their arsenal of knowledge
Different Approach
Allowing students to experience real-world environments is a vital part to their success.
SDK Upgrade
I want this upgrade (19.99)